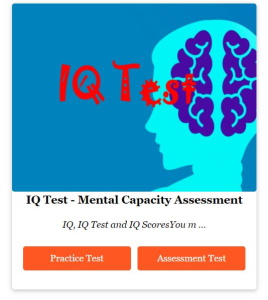 Recently Expired Domains
Domains which have just expired quite recently in the last 30 days. These are the list of domains which have valid number of backlinks, and just be made available for the world to consider. Many reasons that a domain was expired. It could be a loss of business and the owner did not wish to continue owning it, or it could simply be the owner's negligence that he/she forget to renew.
By monitoring the list regularly, you have the chance to pick up treasure. Generally speaking, a domain with longer history and valid backlinks are better than a fresh one in term of SEO.
Recent Expired Domains
| SEO Report | Domain Whois Lookup | Date Created | Date Modified | Date Expires | Registrar | Days Expired | Backlinks | Last Cheked Date |
| --- | --- | --- | --- | --- | --- | --- | --- | --- |
| shopserve.jp | [ whois ] | 2005-11-04 | 2022-12-01 | 2023-11-30 | Japan Registry Services | Expired 2 days ago | 95 | Dec 02, 2023 |
| ibicn.com | [ whois ] | 2009-12-01 | 2022-09-19 | 2023-11-30 | Alibaba Cloud Computing (Beijing | Expired 2 days ago | 91 | Dec 02, 2023 |
| coocan.jp | [ whois ] | 2005-11-15 | 2022-12-01 | 2023-11-30 | Japan Registry Services | Expired 2 days ago | 70 | Dec 02, 2023 |
| blogo.it | [ whois ] | 2004-11-05 | 2004-11-05 | 2023-11-30 | IT-Nic | Expired 2 days ago | 53 | Dec 02, 2023 |
| carloansfreedom.com | [ whois ] | 2021-11-30 | 2022-12-01 | 2023-11-30 | Bounce Pass Domains LLC | Expired 2 days ago | 50 | Dec 02, 2023 |
| tvblog.it | [ whois ] | 2004-11-04 | 2004-11-04 | 2023-11-30 | IT-Nic | Expired 2 days ago | 47 | Dec 02, 2023 |
| blogosfere.it | [ whois ] | 2005-10-05 | 2005-10-05 | 2023-11-30 | IT-Nic | Expired 2 days ago | 44 | Dec 02, 2023 |
| polisblog.it | [ whois ] | 2008-02-27 | 2008-02-27 | 2023-11-30 | IT-Nic | Expired 2 days ago | 42 | Dec 02, 2023 |
| autoblog.it | [ whois ] | 2004-10-28 | 2004-10-28 | 2023-11-30 | IT-Nic | Expired 2 days ago | 41 | Dec 02, 2023 |
| queerblog.it | [ whois ] | 2006-07-13 | 2006-07-13 | 2023-11-30 | IT-Nic | Expired 2 days ago | 40 | Dec 02, 2023 |
| gossipblog.it | [ whois ] | 2005-09-12 | 2005-09-12 | 2023-11-30 | IT-Nic | Expired 2 days ago | 40 | Dec 02, 2023 |
| calcioblog.it | [ whois ] | 2004-11-04 | 2004-11-04 | 2023-11-30 | IT-Nic | Expired 2 days ago | 39 | Dec 02, 2023 |
| mobileblog.it | [ whois ] | 2004-10-28 | 2004-10-28 | 2023-11-30 | IT-Nic | Expired 2 days ago | 39 | Dec 02, 2023 |
| motoblog.it | [ whois ] | 2004-11-04 | 2004-11-04 | 2023-11-30 | IT-Nic | Expired 2 days ago | 39 | Dec 02, 2023 |
| cineblog.it | [ whois ] | 2004-10-28 | 2004-10-28 | 2023-11-30 | IT-Nic | Expired 2 days ago | 39 | Dec 02, 2023 |
| petsblog.it | [ whois ] | 2010-01-20 | 2010-01-20 | 2023-11-30 | IT-Nic | Expired 2 days ago | 38 | Dec 01, 2023 |
| deluxeblog.it | [ whois ] | 2005-09-12 | 2005-09-12 | 2023-11-30 | IT-Nic | Expired 2 days ago | 38 | Dec 01, 2023 |
| crimeblog.it | [ whois ] | 2008-01-29 | 2008-01-29 | 2023-11-30 | IT-Nic | Expired 2 days ago | 38 | Dec 01, 2023 |
| designerblog.it | [ whois ] | 2006-05-11 | 2006-05-11 | 2023-11-30 | IT-Nic | Expired 2 days ago | 38 | Dec 01, 2023 |
| pinkblog.it | [ whois ] | 2007-02-05 | 2007-02-05 | 2023-11-30 | IT-Nic | Expired 2 days ago | 38 | Dec 01, 2023 |
| ecoblog.it | [ whois ] | 2004-11-08 | 2004-11-08 | 2023-11-30 | IT-Nic | Expired 2 days ago | 37 | Dec 01, 2023 |
| gustoblog.it | [ whois ] | 2005-02-03 | 2005-02-03 | 2023-11-30 | IT-Nic | Expired 2 days ago | 37 | Dec 01, 2023 |
| toysblog.it | [ whois ] | 2006-11-03 | 2006-11-03 | 2023-11-30 | IT-Nic | Expired 2 days ago | 37 | Dec 01, 2023 |
| bebeblog.it | [ whois ] | 2004-11-04 | 2004-11-04 | 2023-11-30 | IT-Nic | Expired 2 days ago | 37 | Dec 01, 2023 |
| fashionblog.it | [ whois ] | 2004-11-04 | 2004-11-04 | 2023-11-30 | IT-Nic | Expired 2 days ago | 37 | Dec 01, 2023 |
| benessereblog.it | [ whois ] | 2005-10-17 | 2005-10-17 | 2023-11-30 | IT-Nic | Expired 2 days ago | 37 | Dec 01, 2023 |
| soundsblog.it | [ whois ] | 2004-12-15 | 2004-12-15 | 2023-11-30 | IT-Nic | Expired 2 days ago | 37 | Dec 01, 2023 |
| artsblog.it | [ whois ] | 2007-03-27 | 2007-03-27 | 2023-11-30 | IT-Nic | Expired 2 days ago | 37 | Dec 01, 2023 |
| motorsportblog.it | [ whois ] | 2005-12-15 | 2005-12-15 | 2023-11-30 | IT-Nic | Expired 2 days ago | 37 | Dec 01, 2023 |
| 06blog.it | [ whois ] | 2006-08-01 | 2006-08-01 | 2023-11-30 | IT-Nic | Expired 2 days ago | 37 | Dec 01, 2023 |